I imagined Maldives to be super expensive to travel. Well it is! looking for the resort prices on the booking sites? yes, It might discourage you to visit, but there are inexpensive ways to enjoy these incredible group of islands, experience its white sandy beaches and pristine turquoise sea water. You just need to be open and go with the flow like a Maldivian local.
Big thanks to my friends for inviting me for this memorable surf trip, a total opposite of my solo lonely travels (well I love my trips). This trip has been an amazing one. Relaxing, Calm and full of life and time hanging out with beautiful surfer souls. I'm really stoked!
Here is my Itinerary for 5 Days in Himmafushi, Maldives
Days 1 - 2: Male (1 Night)
Days 2 - 4: Himmafushi (3 Nights)
Days 4 - 5: Paradise Islands Resort Maldives, fly out to Singapore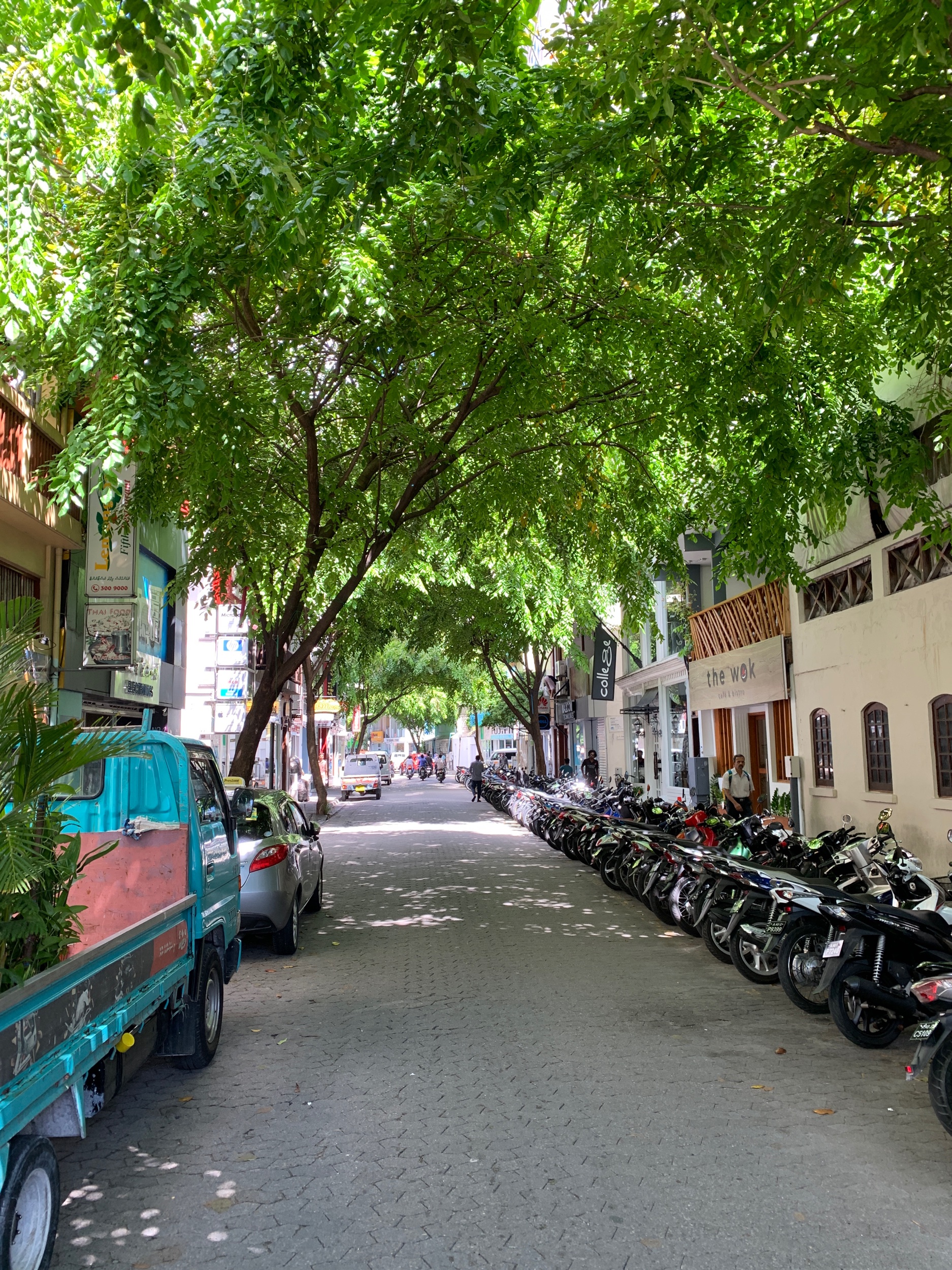 Day 1:
> Arrived into Ibrahim Nasir Airport. Took the ferry from Hulhule ferry terminal (airport terminal) to Hulhumale terminal - Male. (costs 1USD). There is a bus too.
> Stay at Novina Hotel. Male is a small city, I walked from Hulhumale ferry terminal to this hotel.
TIP: call the hotel hotline instead of making a reservation online. It can save you some dollars.
> Visit the museums and go around town. I hang around the shops and restaurants nearby the Novina Hotel as it is centrally located. Make sure to have a local currency and USD if you want to do some shopping. There are no shopping malls.
Day 2:
> Meet my surf buddies at Hulhumale ferry terminal. I arrived one day earlier than them. Rented a mini elf to Villingili Ferry Terminal to transfer the Surfboards (costs 10USD). Bought a 2:30pm ticket to Himmafushi (costs 3USD) travel time is approximately 1.50hrs.
TIP: There is a speedboat from Male to Himmafushi that runs 8am and 6pm only at Jetty number 6 and it is 1min walk from Hulhumale ferry terminal. I just found out when we arrived at Himmafushi. If you are on the rush you can take that speedboat. Travel time is approx. 30min and cost 15USD. You can also arrange a pickup from your hotel at Himmafushi if you already booked ahead.
> Arrived at Himmafushi and stayed at Jailbreak Surf Inn. This inn is very affordable and offers all inclusive accommodation plus one free speedboat transfers to the surf breaks everyday.
> Afternoon Surf at Jailbreak. Be careful on the exposed reef and follow local instructions on entry and exit points.
TIP: Be modest on what you are wearing especially on women the country is Muslim.
> Dinner. Chit Chat. Walk Around the Island and Sleep (Alcohol is prohibited. It is banned for local population so you cannot but it in stores.) Get some ice cream instead.
TIP: "If there's a will theres a way" - but be careful.
> Arrange the breakfast and speedboat transport to the surf breaks for the next day. There are two surf breaks The Sultans and Jailbreak. They usually visits two then up to you to decide where to surf.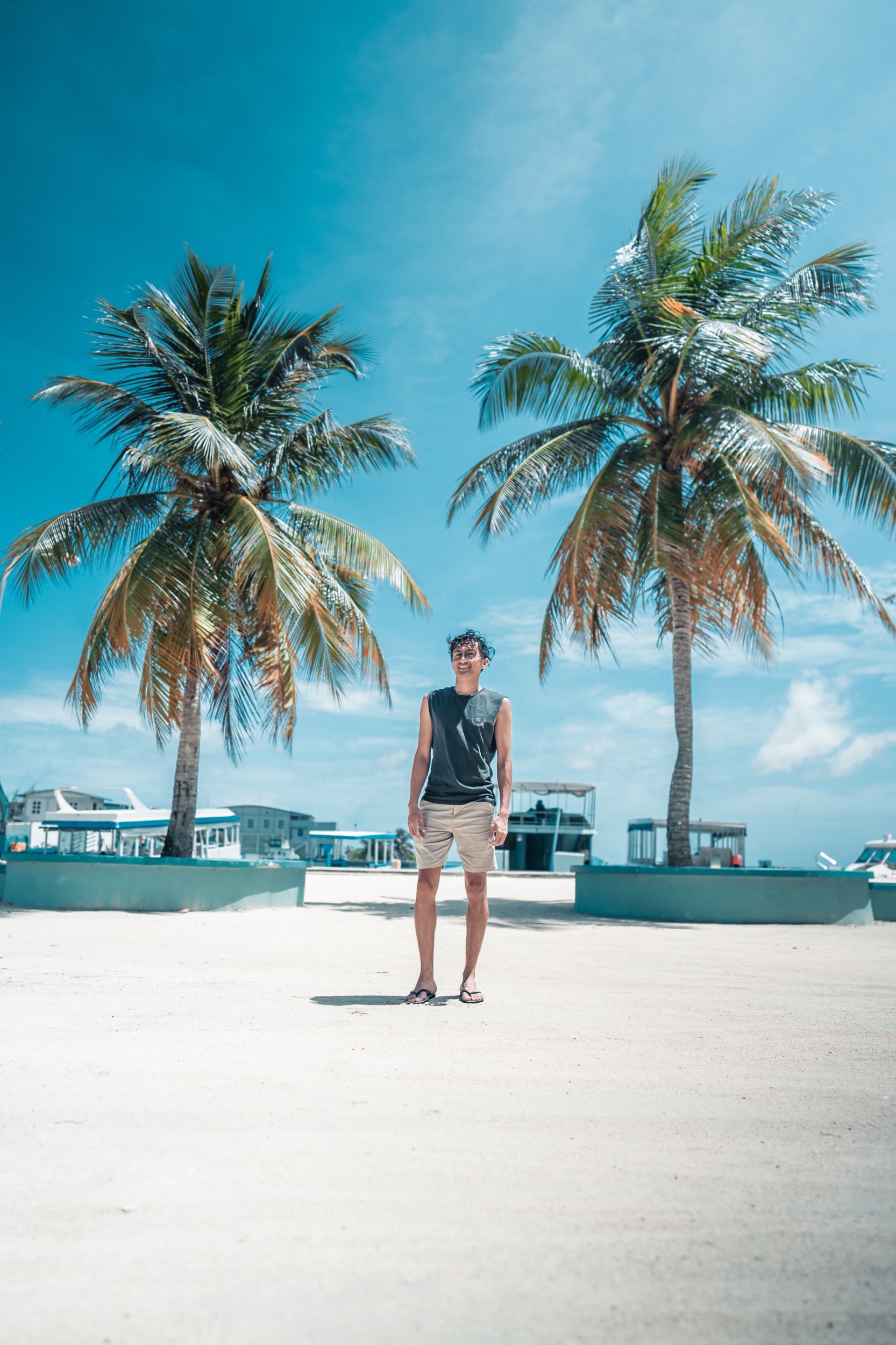 Day 3 & 4:
> Take a heavy Breakfast. It's a surfing session anyway. Prepare your surfboards and gears. Make sure to wax your boards and put your sunscreens before you get on to the speedboat. Its a bit challenging when you do it on a speedboat and with the waves form all directions.
> Surf at Jailbreak point. The line up is crowded when we get there. Be careful and be responsible with yourself and others. As this is an exposed reef break, watch out on shallow waters. (Sing shallow by Lady Gaga it'll help). Underwater current is strong so make sure you are prepared. I haven't surfed for years so I don't risk being careless when I got there. The speedboat captain will signal after two hours to bring you back on the island jetty. Morning surf is finished.
> Explore the island go to some local stores to get some ice cream, visit the island groceries, find places to chill. I went to Bun Me cafe for the ice cream.
TIP: Do not drink the coconut water offered by the locals as they may offer it to sell you something. Also, make sure to check all stores before buying souvenirs get the lowest price possible. Haggle but be fair to the locals. Check what you bought before leaving the store.
> Look for the Himmafushi signage take some pictures. Walk on to the shores and look for Blacktip reef shark. There are plenty of them roaming around near the signage and around the island. If you want to be adventurous and had a close encounter go on to the water and just stand still.
> Just chill. Wait for the afternoon surf session. If you want to do other activities aside from surfing (Scuba, Resort visit, water sports etc.), talk to your hotel staff they have local contacts. You can also ask for night floating bar and safari that happens every night. We availed a day resort trip on our last day since our flight will leave Maldives at 10PM.
> Watch the Sunset at Bikini Beach. If you are not surfing, go to bikini beach for the sunset. It is so relaxing and calm. Women can wear your bikinis on this area as it is hidden for locals. Wait for the sunset. You'll love it!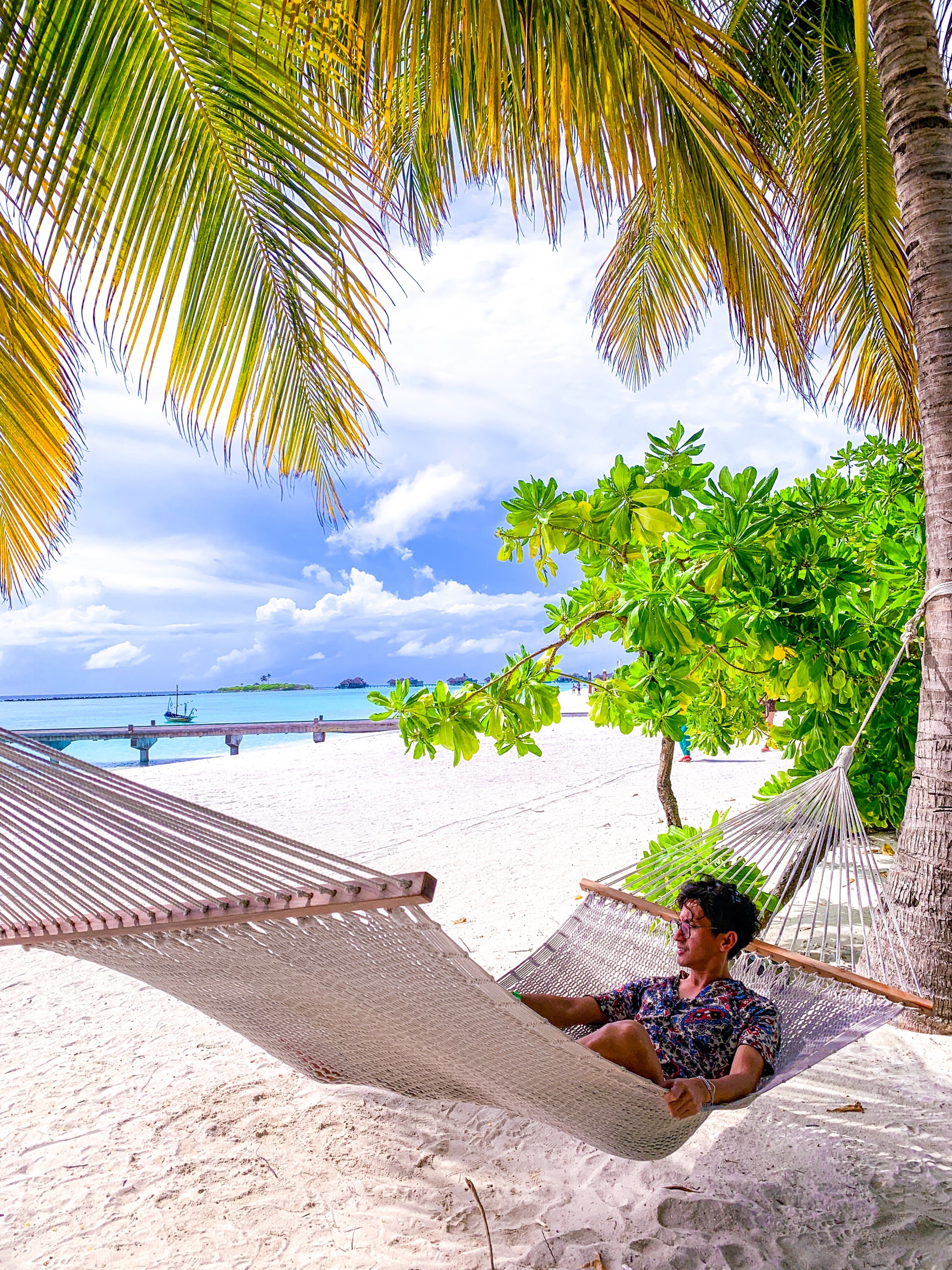 Day 5:
> Arrived at Paradise Resort. This resort is located at Lakanfinolhu atoll. This all inclusive resort is 30min away from Male or Himmafushi by speedboat.
> Drink at Athiri Bar try all inclusive drinks (alcoholic or non-alcoholic) until you can. Good luck!
> Explore the resort take photos on the water hammock. Enjoy the palm tress and snorkel with sting rays, blacktip shark and school of fishes. Do watersports activities. Watch out for the currents. Keep within the sight of lifeguards to be safe.
> Lunch at Bageecha. Buffet meals serving a combinations of western, middle eastern, Indian and local cuisines.
> Leave the resort at 5PM to Himmafushi then take the speedboat to the Airport. The speedboat will make a quick stop at Male Jetty #6 to drop other passengers then continue to the airport. Overall travel time is approximately 30min.
> Fly out to Singapore!
Please watch the video by bro @_jcangeles for his Blue Odyssey Series shot during our Himmafushi trip below